SK-A3 Newest Design for 2018
– Swappable battery: 4.4Ah(98Wh) LG Li-ion, carry on board avaiable
– Brushless motor with Hall Sensor
– Smart size: 764*250*180mm
– Quality deck: 9 layer Canada maple
– USB charger
MODEL
SK-A1
SK-A2
SK-A3
SK-B1
SK-B2
SK-D2
Release date
Oct 2015
Nov 2016
Oct 2015
Jun 2016
Brushless motor with Hall sensor
1200W DC
1200W DC
1200W DC
2*1200W DC
Drive
single belt drive
single belt drive
single belt drive
LG 18650 Li-ion Battery Capacity
98Wh(4.4Ah)
196Wh(8.8Ah)
removable battery, 98Wh(4.4Ah)
98Wh(4.4Ah)
196Wh(8.8Ah)
196Wh(8.8Ah)
Charging Time
2 hours
4 hours
2 hours
2 hours
4 hours
4 hours
Max Speed
Trill model
30km/h
30km/h
30km/h
30km/h
30km/h
33km/h
Fun Model
16km/h
16km/h
16km/h
16km/h
16km/h
20km/h
Max Range
16km
30km
16km
20km
30km
22km
Max load
120kgs
120kgs
100kgs
120kgs
120kgs
120kgs
Deck material
4 layers of bamboo& 1 layer of fiberglass
9 layers of Canada maple
4 layers of bamboo& 2 layer of fiberglass
7 layers of bamboo& 2 layer of fiberglass
Truck
7" Aluminum alloy
7" Aluminum alloy
7" Aluminum alloy
7" Aluminum alloy
7" Aluminum alloy
8" Aluminum alloy
Wheel 85A
(Black,Green,Red,Blue,Orange)
83*52mm PU
83*52mm PU
83*52mm PU
83*52mm PU
83*52mm PU
83*52mm PU
Product size
600*255*120mm
760*255*150mm
910*255*135mm
910*275*152mm
N.W.
5.00kgs
5.45kgs
5.73kgs
5.50kgs
6.05kgs
8.00kgs
Outer Carton Size
660*330*180mm(7.84)
840*355*200mm(11.93)
970*330*190mm(12.16)
970*360*210mm(14.67)
G.W.
7.48kgs
7.93kgs
8.40kgs
8.69kgs
9.24kgs
11.58kgs
Warranty
12 months for complete board,6 months for battery
Features
1. Stable and smooth riding, slim, light, smart. Let your child have a colorful childhood.
2. Designer and Manufacturer of High Tech, Portable Electric Skateboard Deliver the best
power boarding experience.
3. Get more efficient and fun for electric ride! Speed level for a beginner, an intermediate as
well as an expert.
4. Light weight lithium-ion batteries.
5. No noise pollution or smelly vapors to deal with.
6. No strings attached, ease to use.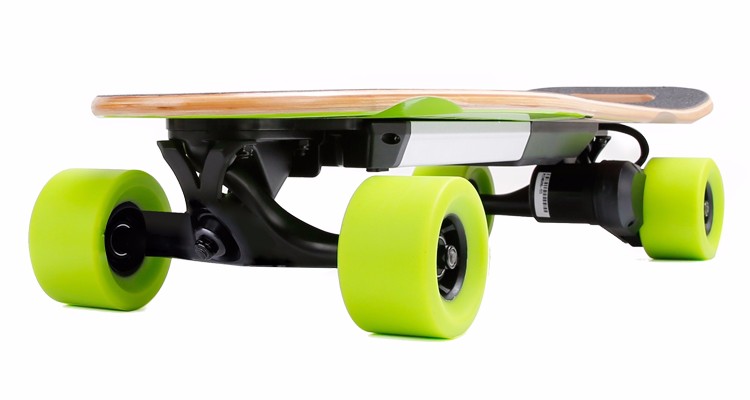 Easier for daily commute.
To carry on train,plane……to anywhere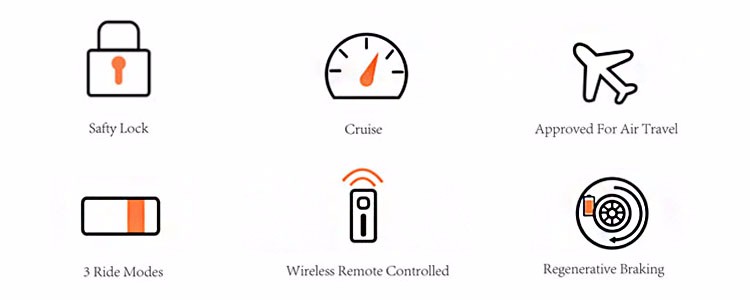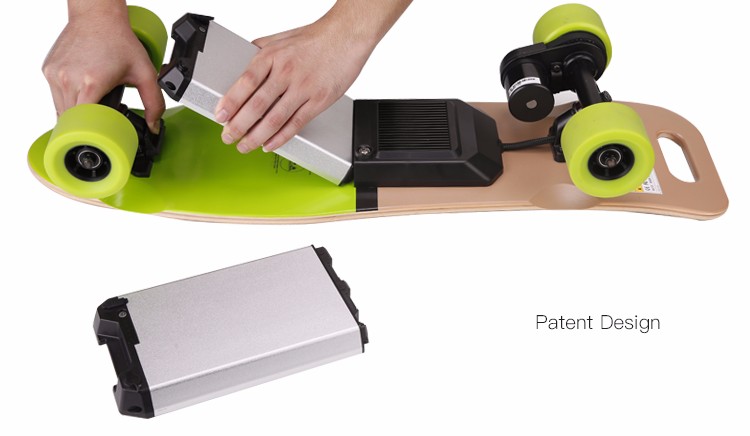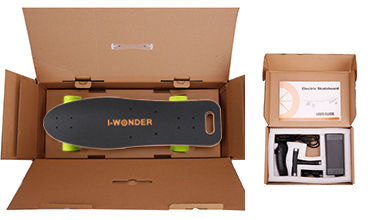 1- Do your product have a certification?
Yes, our products have the CE cerfication. Also many parts have the relative certifacations, like battery and charger. We can assure the security.
2- Can you design and manufacture one?
Yes, we can develop whole new one according to your requirements. Just send us details and your sketch. 
3- Can I get a sample to check first?
Yes, we can send you a sample for you check first. It will take 3-7 working days to your door if we have it in stock after get the payment.
4- What'd your MOQ?
MOQ is 10 sets. But samples are available.
5- Can I custom my own logo/brand on the product?
Yes, we provide OEM services with customer logo and designs.